Creating a Luxury Hotel Bathroom Experience with Lighted Mirrors
As travel restrictions are lifted and people regain confidence in traveling, hotels are experiencing a surge in bookings and occupancy rates. To meet the changing needs of travelers, many hotel owners and operators are investing in renovation and expansion projects.
Since the bathroom can significantly influence a guest's experience and overall satisfaction, updating the bathrooms in every guest room can be a highly effective way to renovate the hotel and improve its overall image. Among all the bathroom upgrades, lighted mirrors play an essential role. In this article, we will explore how lighted mirrors can enhance the hotel experience and provide guidance on selecting the right lighted mirrors for your hotel.
How Can a Lighted Mirror Enhance Hotel Experience?
Lighted mirrors can offer considerable functional advantages and aesthetic benefits that contribute to an exceptional hotel bathroom experience.
First of all, they provide clear and even lighting for grooming, hair styling, and makeup application. Guests appreciate having a well-lit mirror that eliminates shadows and ensures accurate reflection. Lighted mirrors usually come with adjustable brightness and color temperature settings, allowing guests to customize the lighting according to their needs
Some lighted mirrors also offer additional features like an anti-fog function, which clears up the foggy mirror for guests to start their skincare routine right after a hot shower.
Additionally, some lighted mirrors integrate smart features like built-in Bluetooth speakers, allowing guests to enjoy their favorite music or podcasts while getting ready.
Beyond their functional aspects, lighted mirrors can transform the ambiance of the hotel bathroom, creating a luxurious and visually appealing space.
For example, the soft and ambient lighting of a backlit mirror can create a pleasant and relaxed atmosphere, adding a touch of elegance to the guest room.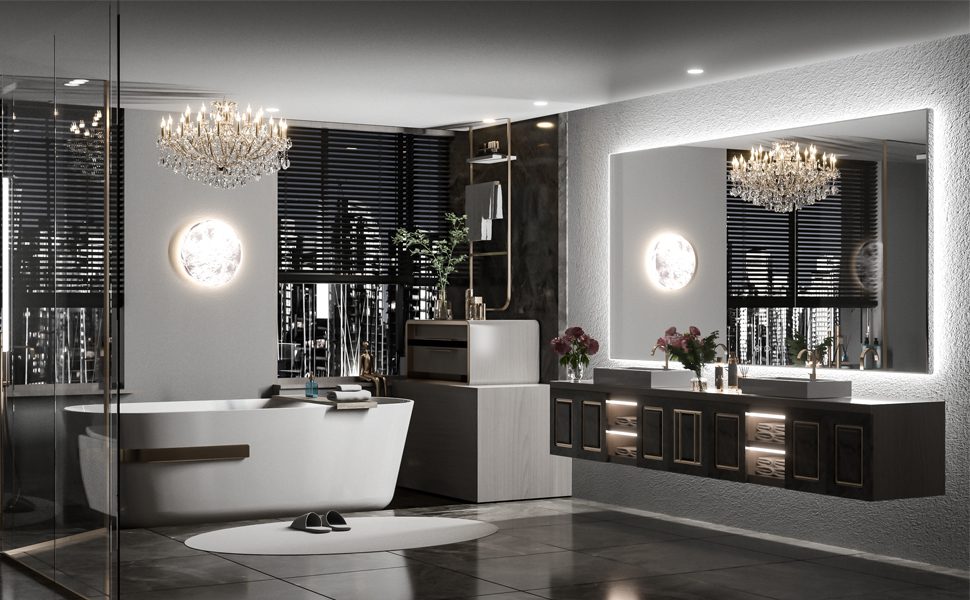 The shape, sizes, and frame style of lighted mirrors can also complement and enhance your hotel's overall design theme and style. Whether your hotel exudes a modern, minimalist vibe or a classic, elegant atmosphere, there are lighted mirrors available to complement your aesthetic vision and elevate the bathroom's visual appeal.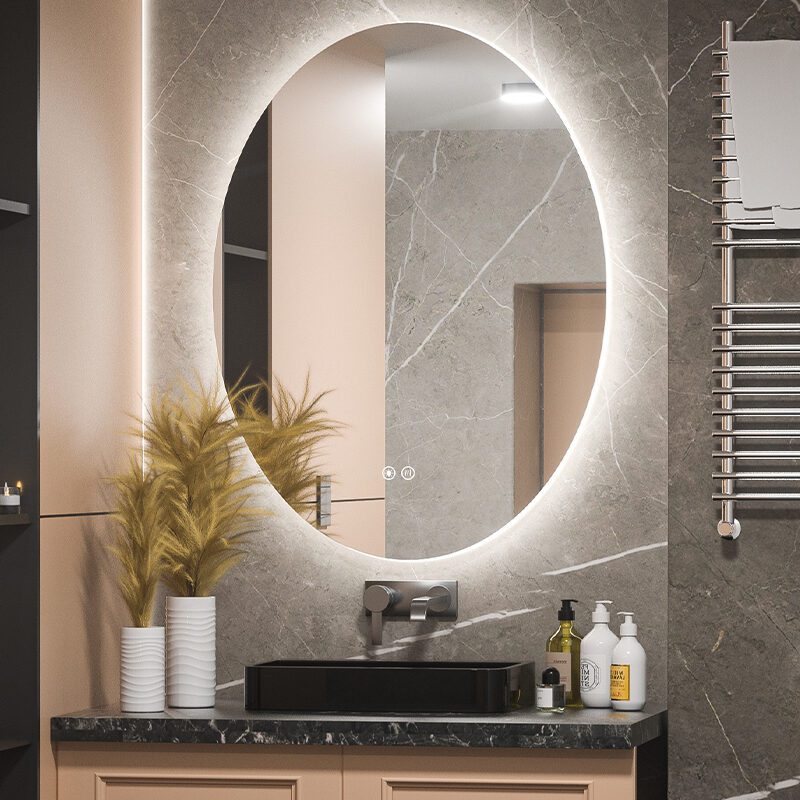 Selecting the Right Lighted Mirror for Your Hotel
When choosing lighted mirrors for your hotel, several factors should be considered:
Quality and Durability:
Investing in high-quality glass and mirror products is crucial to ensure long-lasting performance and durability. Look for mirrors that adhere to industry standards and certifications, assuring reliability, safety, and customer satisfaction.
Design and Aesthetics:
Select lighted mirrors that align with your hotel's overall design theme and style. By harmonizing the mirrors with the rest of the bathroom decor, you create a cohesive and luxurious experience for your guests.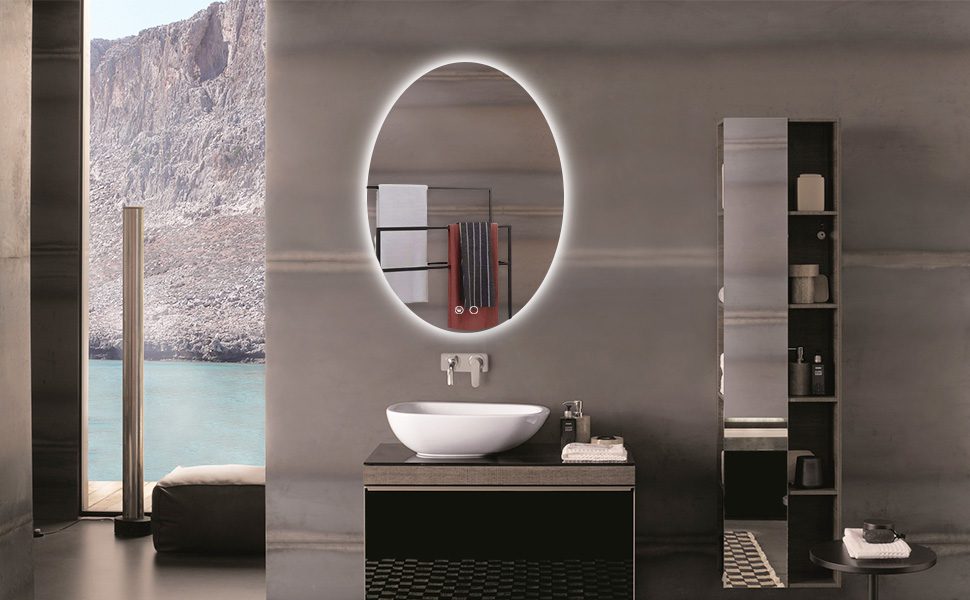 Lighting Technology:
Consider the lighting options provided by different lighted mirrors. A wide range of adjustable brightness and color temperature options allow guests to personalize their lighting preferences, creating the desired ambiance for their specific needs. For example, suites might benefit from a relaxing, spa-like atmosphere, while standard rooms might require brighter and more energizing lighting.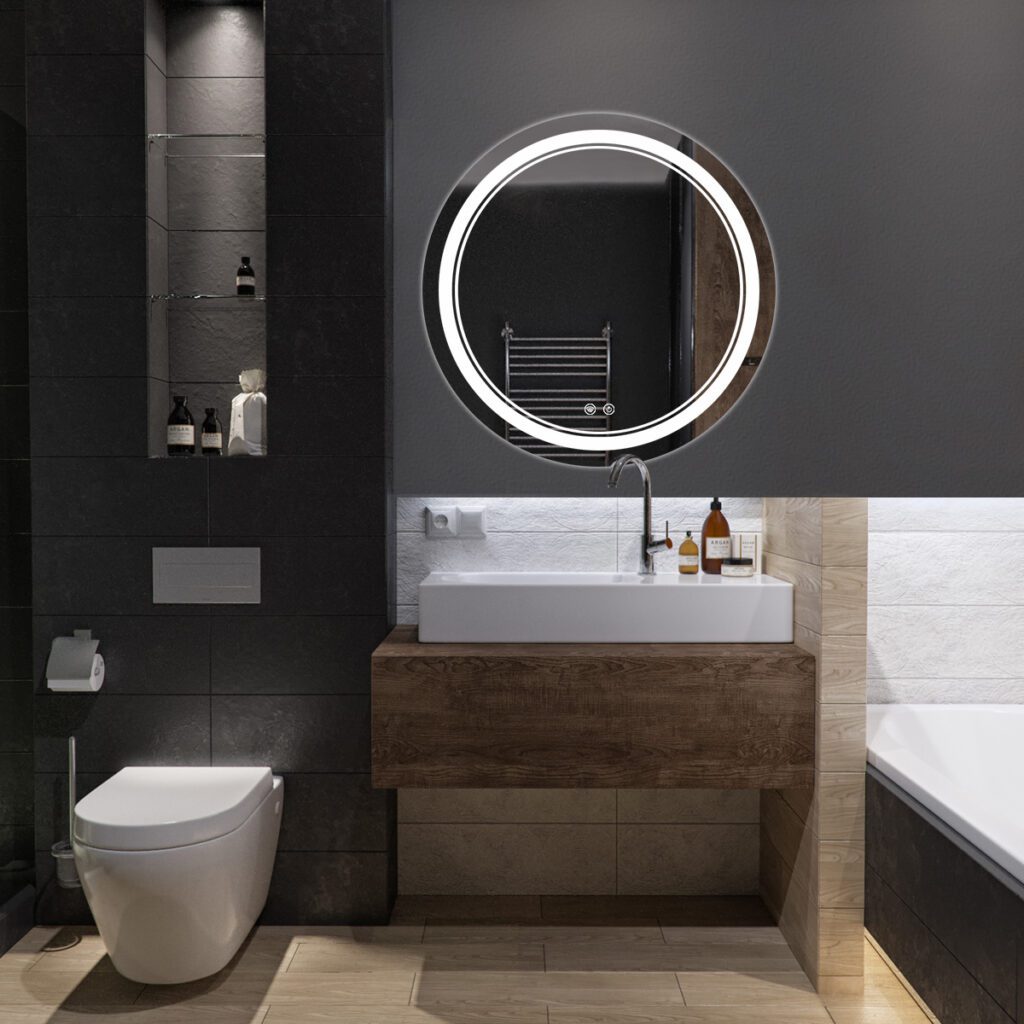 Customization Options:
Opt for lighted mirrors that offer customization features, such as light intensity, color temperature, frame finish, or smart add-ons. Providing these options allows you to cater to diverse guest preferences and enhance their satisfaction.
However, it's essential to identify mirror manufacturers who are qualified and experienced in customization. A reputable mirror manufacturer with a proven track record in customization is more likely to understand the intricacies of creating customized lighted mirrors that align with your hotel's design theme and meet your specific requirements. When evaluating potential mirror manufacturers, consider their design expertise, technical knowledge and capabilities, manufacturing capacity and their selection of materials, and request information about their past projects.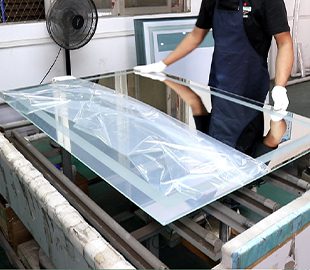 Maintenance and Cleaning:
Choose lighted mirrors that are easy to clean and maintain. Look for features or technologies that facilitate cleaning and ensure long-term performance. Moreover, ensure that the manufacturer offers a supportive service team that can address any maintenance or repair needs promptly, minimizing disruptions to guest experiences.
Conclusion:
In the competitive hospitality industry, creating a luxurious hotel bathroom experience is crucial for guest satisfaction and loyalty. Lighted mirrors play a significant role in enhancing the ambiance, functionality, and aesthetics of hotel bathrooms. It is important to select high-quality lighted mirrors that align with your vision and leave a lasting impression on your guests. By investing in these essential bathroom fixtures, hotels can elevate the overall guest experience and set themselves apart in the market.