What can you expect from our led mirrors?
There's a Story: Within the led mirror industry, the quality of mirrors varies. We have come across customers who have purchased poor quality mirrors at a high price, resulting in their projects not passing the acceptance criteria. In the end, they had to purchase a new batch of bathroom mirrors, losing both money and time.
Frame thickness
Brighter Light
Backlit & Frontlit
Safer Mirror
Driver
Aluminum Material
LED quality
Frame thickness
Our LED Mirror has a depth of only 0.98 inches, while the majority of lighted mirrors have a depth of 2 or 3 inches. So you won't have to sacrifice any design or physical space to create room for an led lighted mirror.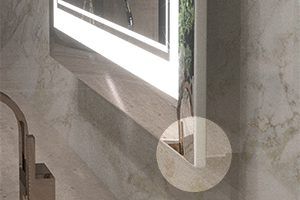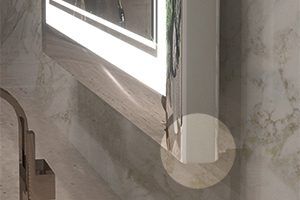 Brighter Light
Backlit & Frontlit
Safer Mirror
Driver
Aluminum Material
LED quality
We specialize in led mirror customization!
ZHUORUI can be manufactured in any size to meet the needs of any hotel, salon, or dressing room, as well as many other settings. We will cut the glass with extreme precision using CNC computerized mirror cutting machinery, and we will make the mirror to your exact dimensions and contours.
A reflector on the back of the LED lighting system collects light from the LEDs and directs it toward the front of the mirror, where it is required. This lighting system has received patent protection. In addition to saving electricity, this aids in maintaining light.
The ZHUORUI Mirrors are now lighter efficient than ever before thanks to the significantly smaller enclosure, which reduces the amount of light that is "wasted" to an absolute minimum. When compared to comparable mirrors that get the same amount of light, this leads to energy cost savings of at least 20%, if not more.
Professional mirror appearance design and structural design
At ZHUORUI, we pride ourselves on providing professional and exceptional design services. Our team of experts specializes in both appearance design and structural design, ensuring that our clients receive a cohesive and visually stunning end product.
Our appearance design process involves creating a cohesive aesthetic that aligns with our client's brand and vision. Our structural design process ensures that the design is not only visually pleasing but also functional and meets the necessary safety standards.
Trust our team to bring your vision to life with our professional and exceptional design services.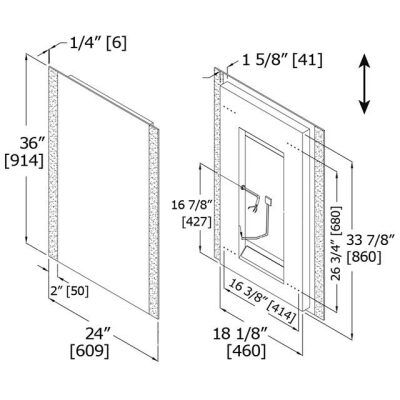 We know that purchasing a mirror can be a significant investment, and we want to make sure that your mirror arrives to you in perfect condition. That's why we take extra care to ensure that mirrors are properly packaged and shipped to minimize the risk of damage.
Simply attach a strap to the wall using the included hardware, then hang the mirror on the wall and connect to power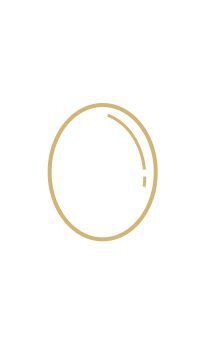 6063
Anodizing
Anti-corrosion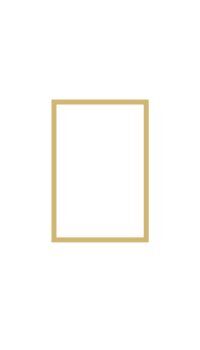 COPPER FREE
MAINTENANCE FREE
POLISHED EDGES
0.2"/5MM GLASS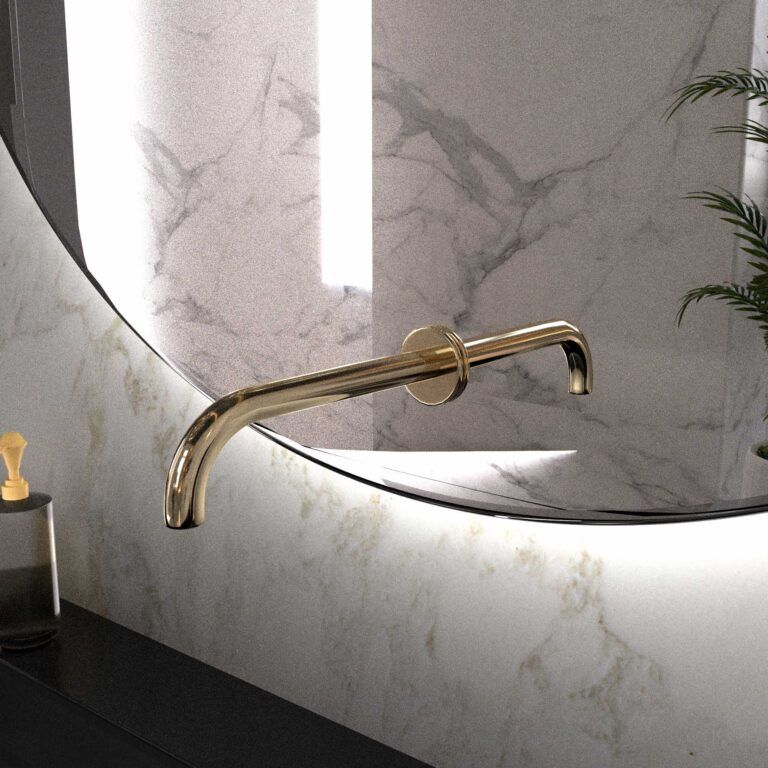 Custom Cut-Outs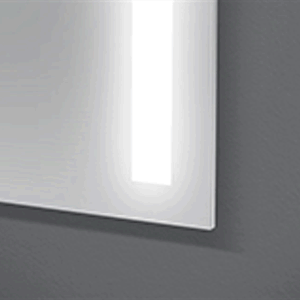 Touchless On-Off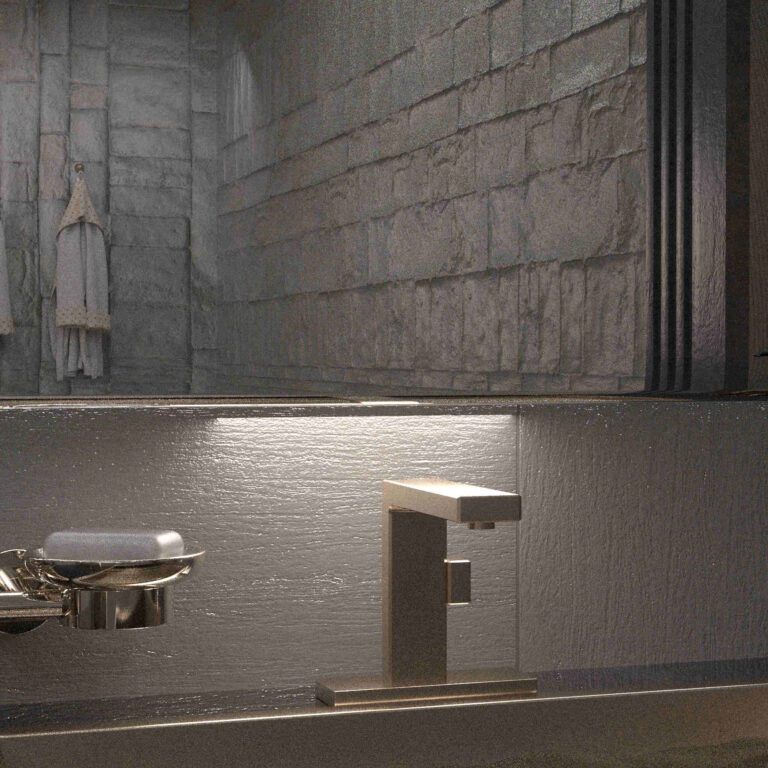 Night Light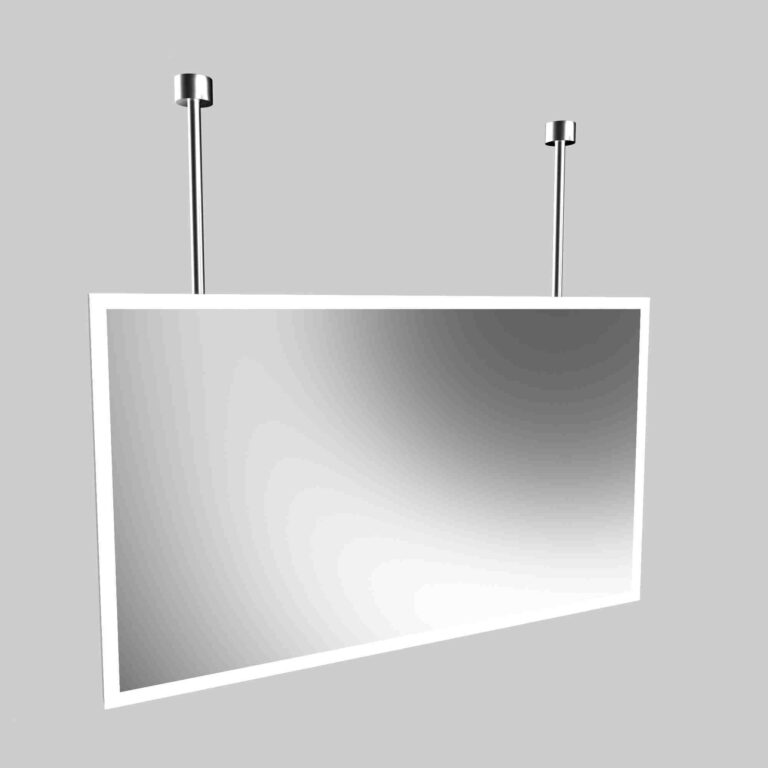 Stainless Steel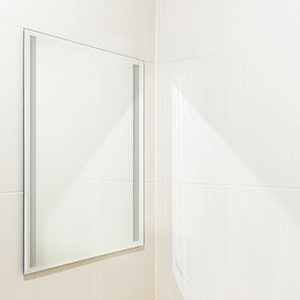 Motion Sensor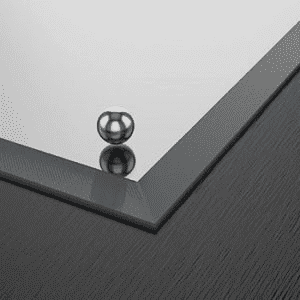 Beveled Edges
Frames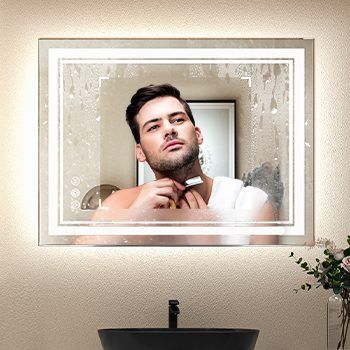 Defogger