You Deserve
Better Service
20 years of professional mirror production experience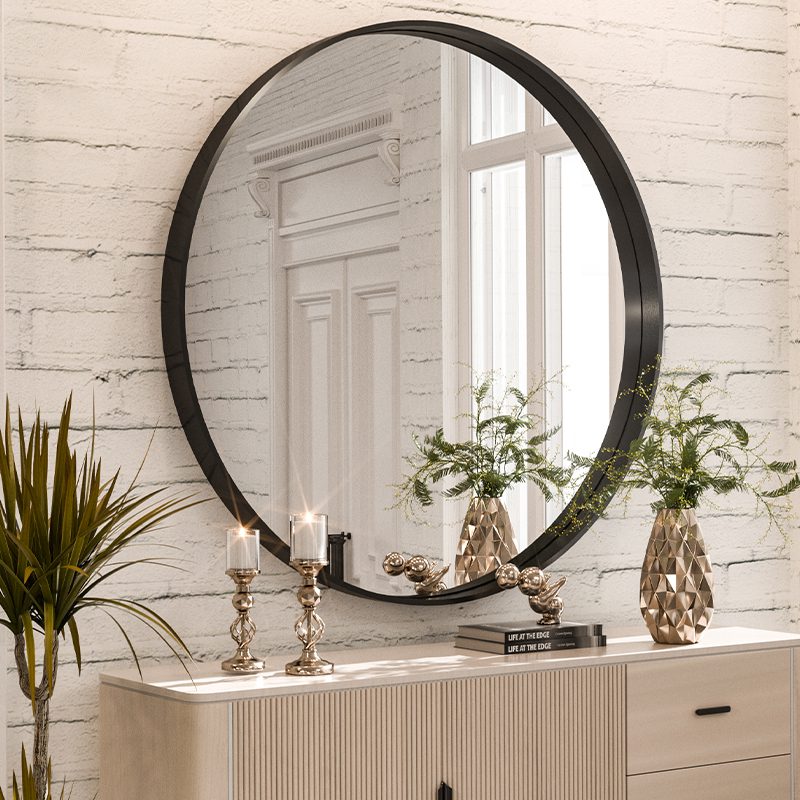 Our company excels in the production of Framed mirrors and has a distinct advantage in the market. Our mirrors are known for their superior quality and attention to detail, making them a popular choice among consumers. 
With a focus on crafting mirrors that not only serve a functional purpose but also enhance the aesthetic of any room, we have established ourselves as a trusted provider of premium Framed mirrors. 
Our commitment to excellence sets us apart and sets the standard for other mirror manufacturers, making us a top choice for customers looking for a long-lasting, high-quality Framed mirror.
Engineering service capability
As a mirror factory, we offer a comprehensive range of engineering services to cater to the needs of our customers.
Whether you are looking for custom-made mirrors for your industrial machinery, research equipment, or optical instruments, we have the expertise and resources to deliver exactly what you need.
We take pride in our commitment to customer satisfaction, and we are dedicated to providing our customers with the highest level of support and service throughout every stage of the production process.
We specialize in mirror customization!​
Our company is proud to offer a Framed mirror customization service to our customers. We understand the importance of personalization and the desire to make your space truly your own. That's why we offer a range of customization options for our Framed mirrors, including size, frame style and color, lighting, and more.
Our team of experts will work with you to bring your vision to life and create a mirror that perfectly fits your needs and preferences.
With our Framed mirror customization service, you can have a truly unique and special piece that not only serves a functional purpose but also enhances the aesthetic of your space.
Adaptable to your specific speace requirements
Our company has a deep understanding of the various application spaces for our Framed Deco mirrors. We know that mirrors play an important role in a range of settings, from homes to commercial spaces, and we design our products to meet the specific needs and demands of these environments.
Our team has a thorough understanding of the various application spaces for our mirrors, and we use this knowledge to create products that meet the unique demands of each environment.
Whether you're looking for a traditional Framed mirror or a more modern, tech-savvy solution, we have the knowledge and experience to deliver a product that exceeds your expectations.
We understand that the materials used in the production of a mirror play a critical role in its overall quality, durability, and aesthetic appeal. That's why we source only the finest materials to ensure our mirrors meet our high standards for quality and performance.
Whether it's the frame, the glass, or the lighting components, we use only the best materials available to create a product that exceeds your expectations. Our rigorous quality control processes ensure that every mirror we produce is up to our exacting standards, providing you with a long-lasting, high-quality product that you can rely on for years to come.
By using the best materials available, we deliver a product that not only serves its intended purpose, but also adds to the overall aesthetic of your space.
Our mirror with exlosion-proof membrane and the MDF backboard,which not only can prevent corrosion in humid environments,but also even impacted by external foce, the glass will not be spilled out.
We know that purchasing a mirror can be a significant investment, and we want to make sure that your mirror arrives to you in perfect condition. That's why we take extra care to ensure that mirrors are properly packaged and shipped to minimize the risk of damage.
Easy Installation For Engineer Project
Our led light strips are designed with safety and durability in mind. They are made with high-quality materials that are resistant to wear and tear, ensuring that they will last for a long time.